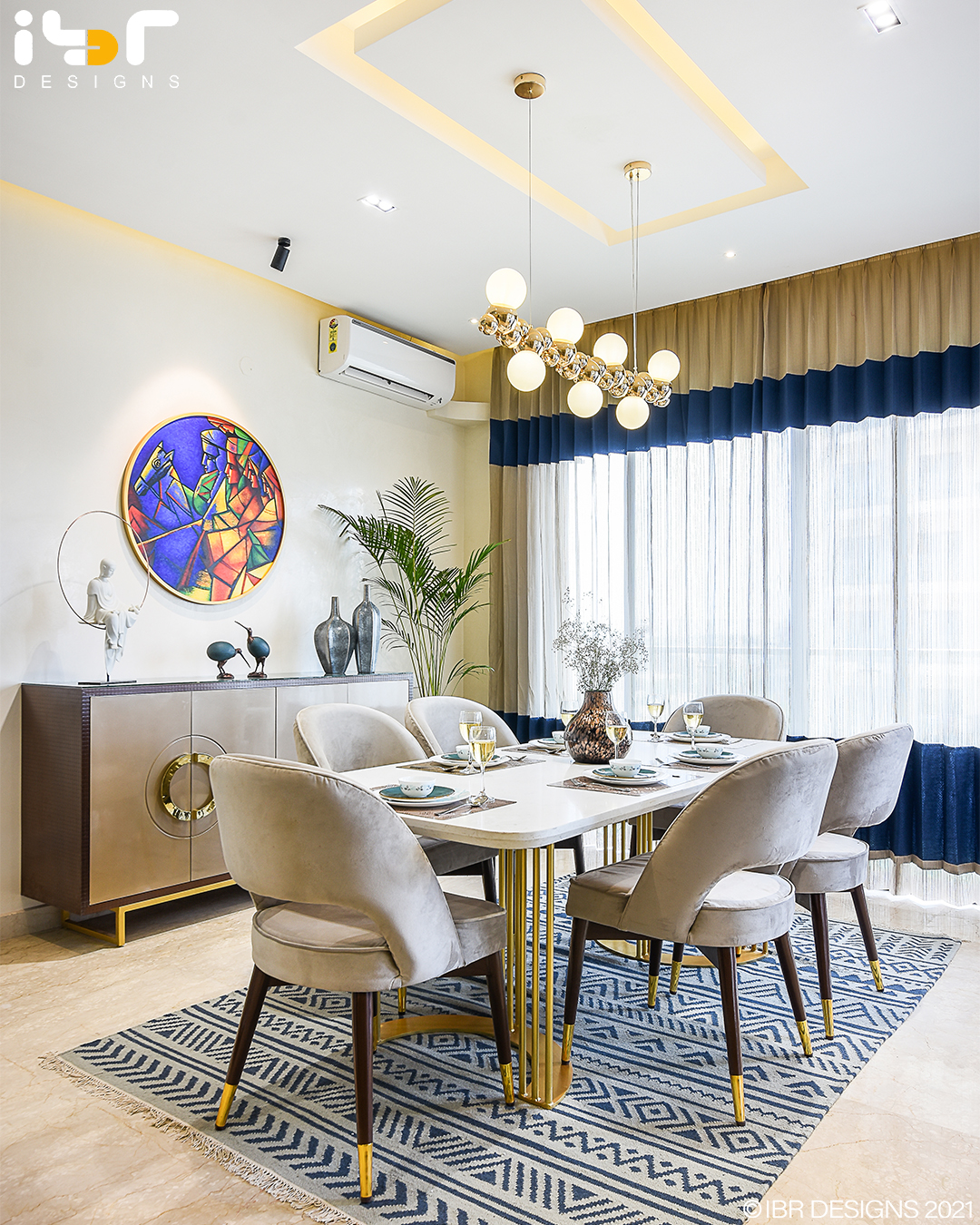 Modern Fusion Home – Mr. Rakesh – SVASA Homes – Part 2
This striking dining room is a show of magnetism and style. Oozing glam from every inch, this space has layers of minimalism, maximalism, of modernism and of traditionalism blended together.
The white marble dining table with golden legs completed with bespoke chairs is classy and elegant. The eccentric art piece is the focus point of this room and brings together the color scheme of the entire area.
Standing above a polished cabinet decked with artefacts, this art piece is further enhanced with the throw of the focus light. Some practical storage requirements are fulfilled with the frost glass crockery units that double as a partition adding some demarcation in the dining area.
This clean modern kitchen is an example of luxurious minimalism. With white glass shutters complementing the smart blue quartz counter, this kitchen has an English charm to it accented with golden handles that are super classy.
The blue island is the hotspot of this kitchen, literally. To ensure that the Vaastu was in place, the island was doubled as a breakfast counter with the hob. The hanging lights above the breakfast counter add intrigue to a classic design.